Legendary Books: Myth, Legend, Folk Tales
an imprint of Richard Marsh
---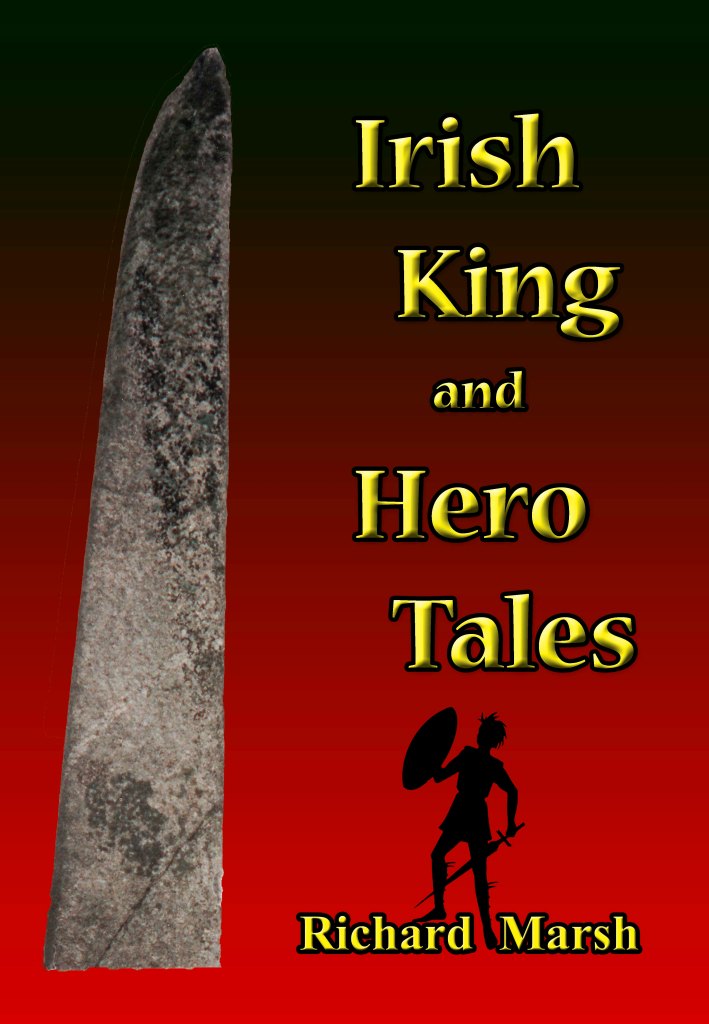 Irish King and Hero Tales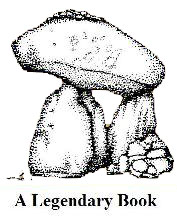 ISBN 978-0-9557568-2-5
A5 paperback 160 pages
New discounted price 4 euros
Foreword by James MacKillop
Available from most shops or directly from Richard Marsh


4 euros (2 euros postage Ireland North and South; add 2 more euros postage elsewhere)
Calculate local equivalent with the Irish Times Exchange Rate page.
Print edition on Amazon. Ebook edition on Amazon UK or Amazon.com.
"Blood, guts, sex and fun. A must-have for any fan of Celtic or Irish mythology.
Marsh does an amazing job adapting stories from ancient Irish manuscripts into entertaining contemporary language."
Amazon customer review 20 March 2012
.........

There is a bit of foxfire in Richard Marsh's new book. Picking up a collection of Irish folktales from Richard Marsh always takes you deeper into a world that is far more diverse and complicated than you might believe, different from what is passed off in main-stream media as "Irish" storytelling.

In his book, "Irish King and Hero Tales," Richard shares stories that might not be so familiar to the casual student of Irish legends. Depth is the value of this book. If you are looking for a series of quick stories you can tell at the "pub," this is not your book. However, if you want to roll about in substance, blending a mix of folklore and history with merging boundaries, get this book.

Do not let us intimidate you into thinking that the text might be all academic. You will still get the grandness of Irish tales as you want them. You'll find out what "foxfire" is, discover heroes so large that wolves are in their wounds and see arms hanging by sinews. You will know the tales of strong women who decide which men, if any, get her love and the imaginative power of "three steps" to safety that fills this volume of tales.

The book contains a mix of actual legends and stories along with good notes, reference and bibliography. If you are a student of story, these notes alone are worth the price of the book.
Staff at Storyteller.net 22 January 2013
Historical Legends
Conaire the Great
The Champion's Portion (The Feast of Bricriu)
The Bórama (The Cattle Tribute)
The Saga of Maelodrán
The Spear of Maelodrán and the Spear of Belach Durgein
Robert Bruce and the Spider
The Red Hand of Ulster
The Battle Goddess of Clan Turlough

Fionn mac Cumhaill and the Fianna
The Pursuit of Diarmuid and Gráinne
Éachtach's Revenge
Fionn's Shield
How Diarmuid Got His Love Spot
The Death of Fionn
Caoilte Laments the Passing of the Fianna

The German edition, Irische Königs- und Heldensagen, is published by Edition Narrenflug.
Print ISBN 9783945242025 €13.00.
Ebook ISBN 9783945242070 €7.50. Available on Amazon.
---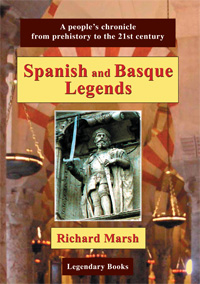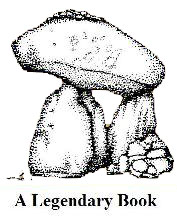 REDUCED PRICE
Spanish and Basque Legends
A People's Chronicle from Prehistory to the 21st Century
76 stories featuring the three most significant medieval historical legends:
El Cid
Fernán González
The Seven Princes of Lara
ISBN 0-9557568-1-2 / 978-0-9557568-1-8
A5 paperback, 224 pages plus 16 pages colour photos
Available from book shops or directly from Richard Marsh


4 euros plus 2 euros postage (6 euros total) Ireland North and South; plus 5 euros postage (9 euros total) elsewhere
Calculate local equivalent with the Irish Times Exchange Rate page.
Distributed in Spain by Bookworld España.
---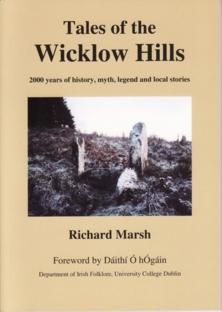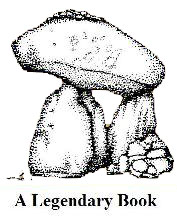 Tales of the Wicklow Hills
2000 years of history, myth, legend and local stories
ISBN 978-0-9557568-0-1
A5 paperback, 96 pages plus 8 pages colour photos

November 2007
Second printing May 2008

By mail order from Kennys Bookshop, Galway.

Available from most shops or directly from Richard Marsh


10 euros (free postage Ireland North and South; add 2 euros postage elsewhere)
Calculate local equivalent with the Irish Times Exchange Rate page.
Distributed in North America by Syracuse University Press, USA.
Buy on Amazon.
List of Contents, Samples and Reviews
---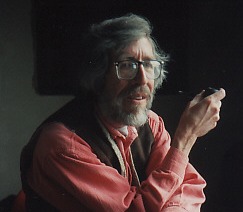 Member:
Royal Society of Antiquaries of Ireland
Wicklow Archaeological Society
The Folklore of Ireland Society
Irish Actors' Equity
Society of Authors
Dublin Yarnspinners
Storytellers of Ireland (Aos Scéal Éireann)
Red Internacional de Cuentacuentos
Heritage in Schools and Writers in Schools Schemes
---
For Richard's storytelling sessions, go to
Richard Marsh, Storyteller
For Richard's custom storytelling tours in Ireland, go to